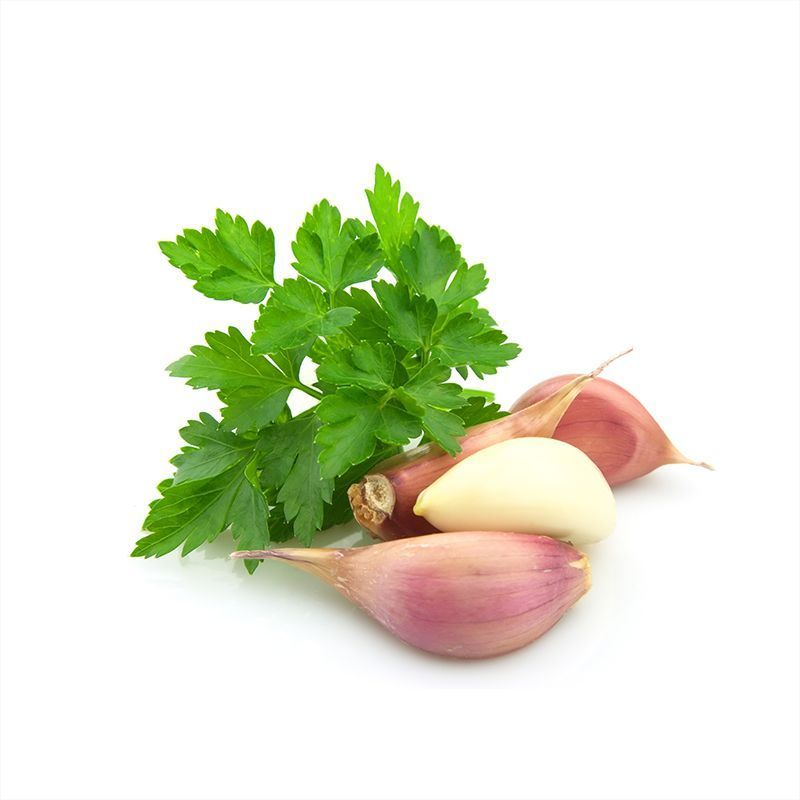 The perfect blend of two of the most widely used condiments in Mediterranean cuisine.
Granulated garlic and parsley leaves, chopped and dried, to add to many of our dishes, prepare a sauce with oil and a little salt, or a vinaigrette.
Ideal with all kinds of grilled, boiled or stewed fish, add to omelettes, pasta dishes, sprinkle on jacket potatoes, grilled vegetables or toast, garlic prawns, baked or barbecued meat and all kinds of stews.
Garlic and Parsley Glass Jar

Net Weight: 35g

EAN: 8412666035043

Group: 10 Glass Jars

Outer Box: 120 Glass Jars
Garlic and Parsley Plastic Jar

Net Weight: 15g

EAN: 8412666011733

Group : 15 Plastic Jars

Outer Box: 300 Plastic Jars
Garlic and Parsley Plastic Jar Mini

Net Weight: 140g

EAN: 8412666022449

Group: 6 Plastic Jars Mini

Outer Box: 36 Plastic Jars Mini
Garlic and Parsley Horeca Jar

Net Weight: 210g

EAN: 8412666012211

Outer Box: 16 Horeca Jars
Garlic and Parsley Horeca Jar

Net Weight: 400g

EAN: 8412666009174

Outer Box: 12 Horeca Jars
Qué opinan nuestros clientes
Martin Polansky
2022-10-08
Nakládka koření,otvírají v 8:00.Nakládka super rychlá
Jorge Fernández
2022-07-15
Antención al cliente de 10 y productos de gran calidad. Les hice un pedido online y la empresa de mensajería perdió el paquete. Se involucraron en resolver el problema y además me han regalado un artículo.
Excellent online spice store. Very good value.
Paco Lopez Santo
2022-06-15
Empresa familiar de 3° Generación que prima y cuida a sus empleados por encima de los resultados económicos, poco común en la actualidad. Siempre en continuo cambio para adaptarse al mercado y a la demanda del consumidor. Un referente.
El personal de esta empresa se porta muy bine !! Te descarga en seguida , si tienes un Trailer te descargan en la calle !! El Baño esta donde es la oficina !
Ramon Jose Belda
2022-02-14
Gran empresa
Buenos productos difíciles de encontrar en pueblos pequeños Muy buena atención, nos llevamos tarjeta para pedir online y recoger allí así nos evitamos gastos de envio