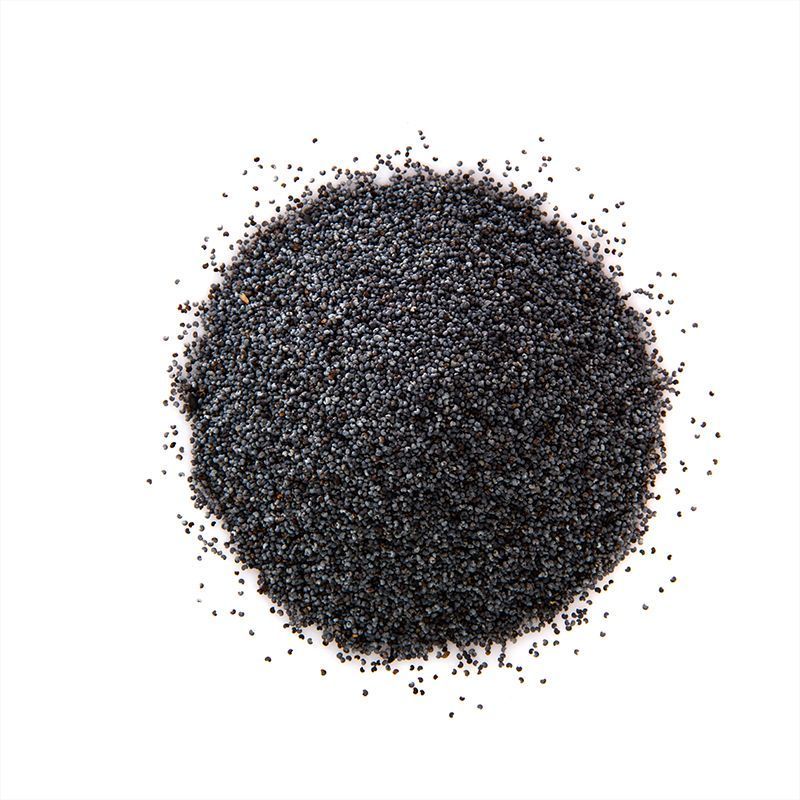 Wild poppy seeds of the genus Papaverrhoeas, black-grey in colour, spherical and with a mild aroma.
It is mainly used in bakery and confectionery products. They can be found in cereal and seed mixes, sponge cakes, biscuits, in sweets, rolls and desserts.
They can also be incorporated into some salads.
Poppy Seeds Horeca Jar

Net Weight: 450g

EAN: 8412666021176

Outer Box: 16 Horeca Jars
Poppy Seeds Horeca Jar

Net Weight: 900g

EAN: 8412666021213

Outer Box: 12 Horeca Jars