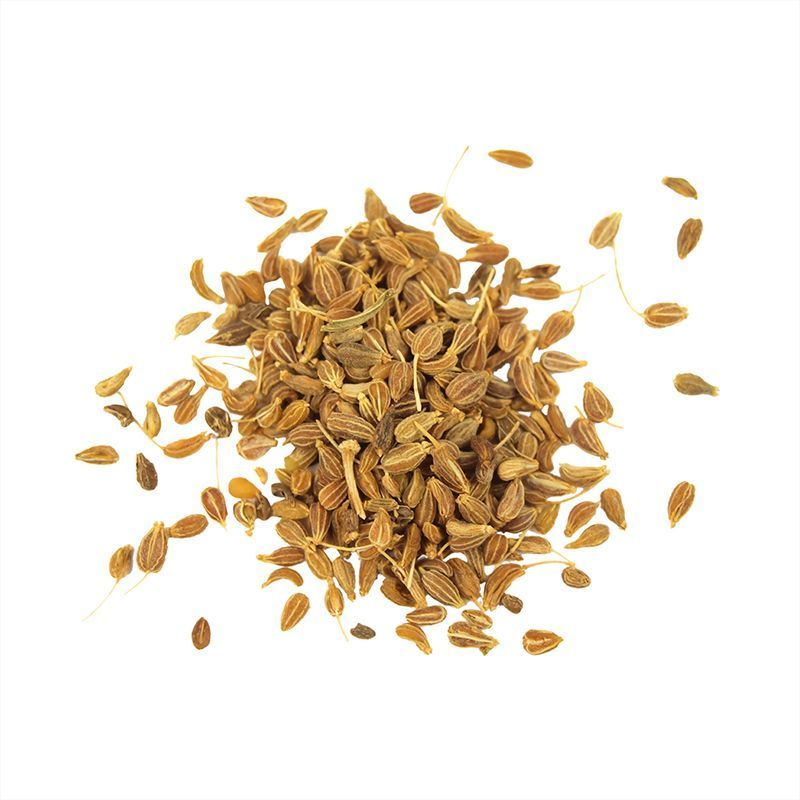 Dried aromatic seeds from a herbaceous plant called Pimpinellaanisum.
Seed used in both medicinal and culinary fields.
Recommended in pastries, juices, fish soups, fritters and churros. In many regions it is an indispensable element in some dishes.
Anise Glass Jar

Net Weight: 30g

EAN: 8412666074004

Group: 10 Glass Jars

Outer Box: 120 Glass Jars
Anise Plastic Jar

Net Weight: 18g

EAN: 8412666072000

Group : 15 Plastic Jars

Outer Box: 300 Plastic Jars
Anise Plastic Jar Mini

Net Weight: 140g

EAN: 8412666023583

Group: 6 Plastic Jars Mini

Outer Box: 36 Plastic Jars Mini
Anise Horeca Jar

Net Weight: 285g

EAN: 8412666075162

Outer Box: 16 Horeca Jars
Anise Horeca Jar

Net Weight: 560g

EAN: 8412666075209

Outer Box: 12 Horeca Jars
Qué opinan nuestros clientes
Martin Polansky
2022-10-08
Nakládka koření,otvírají v 8:00.Nakládka super rychlá
Jorge Fernández
2022-07-15
Antención al cliente de 10 y productos de gran calidad. Les hice un pedido online y la empresa de mensajería perdió el paquete. Se involucraron en resolver el problema y además me han regalado un artículo.
Excellent online spice store. Very good value.
Paco Lopez Santo
2022-06-15
Empresa familiar de 3° Generación que prima y cuida a sus empleados por encima de los resultados económicos, poco común en la actualidad. Siempre en continuo cambio para adaptarse al mercado y a la demanda del consumidor. Un referente.
El personal de esta empresa se porta muy bine !! Te descarga en seguida , si tienes un Trailer te descargan en la calle !! El Baño esta donde es la oficina !
Ramon Jose Belda
2022-02-14
Gran empresa
Buenos productos difíciles de encontrar en pueblos pequeños Muy buena atención, nos llevamos tarjeta para pedir online y recoger allí así nos evitamos gastos de envio