BOTANICAL COLLECTION
Minuciosa selección de Botánicos, que harán de tu copa
un nuevo mundo de sabores jamás experimentados.
La Barraca is one of the most traditional and prestigious brands among companies specializing in spices, herbs and condiments in Spain. Founded in 1912.
The Barraca Food brings you all the necessary information for food safety. The company carries out a strict process of analysis of all packaged products, which guarantee product quality as well as food safety for its consumers.
Since 1912
La Barraca Alimentación
LA BARRACA ALIMENTACIÓN is one of the most traditional and prestigious brands among companies specializing in spices, herbs and condiments in Spain. Founded in 1912, it is a family business that follows the tradition of the founder, Mr. Ramón Moya Martínez, with the third family generation in front.
We are located in Novelda, the European spice trade center where the main manufacturers and packers are located. In the LA BARRACA product portfolio we can find high consumption products in different formats and gourmet products. Today the specialties of LA BARRACA and its different brands can be found in all distribution profiles, throughout the national and international territory.
La Barraca Alimentación presents its most exclusive products, with wich you can surprise anyone.
SECURE PAYMENT
Credit card payment securely.
SHIPMENTS IN 24/72H
Receive your product at home and control monitoring.
EXCLUSIVE PRODUCTS
Selected products of great quality.
GinTonic
Botanical Collection
La Barraca Alimentación has created Botanical Collection, specifically intended for those who do not conform and want to make their cocktail a new world of flavors thanks to botanicals. It is a perfect gift or an acquisition for own consumption that will surprise everyone.
A thorough selection of botanicals, which will bring unique sensations never experienced in your cocktail. Be your own cocktail shaker, using our botanicals, combining them as you like and surprise your guests with your creations.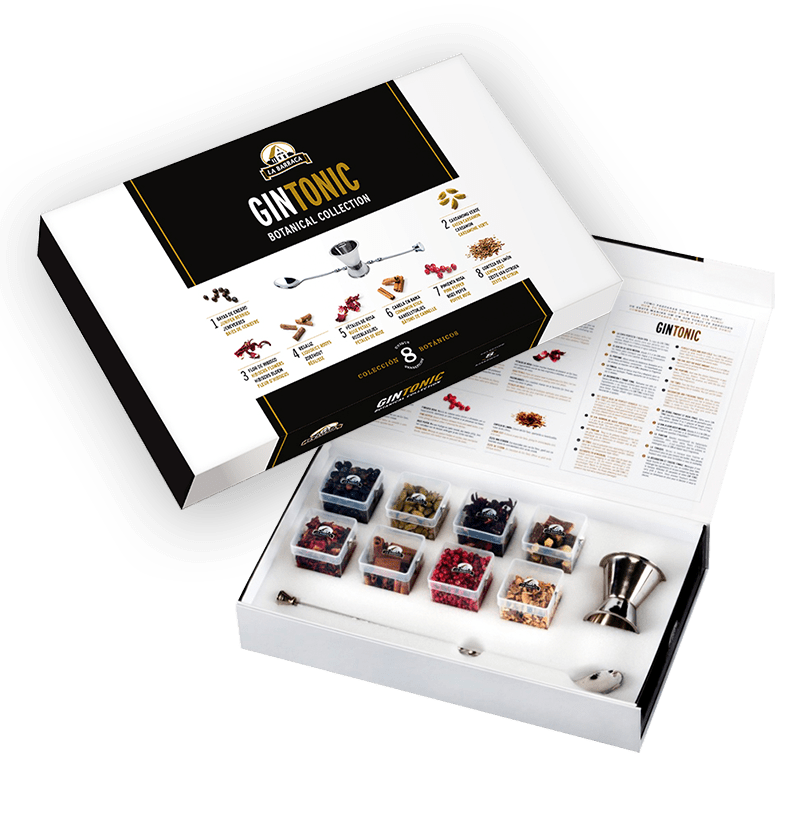 Our digital catalog where you can check all herbs, spices, condiments, sweeteners and many other combinations.
Follow us in our social networks if you want know the latest news of La Barraca Alimentación
Qué opinan nuestros clientes
Martin Polansky
2022-10-08
Nakládka koření,otvírají v 8:00.Nakládka super rychlá
Jorge Fernández
2022-07-15
Antención al cliente de 10 y productos de gran calidad. Les hice un pedido online y la empresa de mensajería perdió el paquete. Se involucraron en resolver el problema y además me han regalado un artículo.
Excellent online spice store. Very good value.
Paco Lopez Santo
2022-06-15
Empresa familiar de 3° Generación que prima y cuida a sus empleados por encima de los resultados económicos, poco común en la actualidad. Siempre en continuo cambio para adaptarse al mercado y a la demanda del consumidor. Un referente.
El personal de esta empresa se porta muy bine !! Te descarga en seguida , si tienes un Trailer te descargan en la calle !! El Baño esta donde es la oficina !
Ramon Jose Belda
2022-02-14
Gran empresa
Buenos productos difíciles de encontrar en pueblos pequeños Muy buena atención, nos llevamos tarjeta para pedir online y recoger allí así nos evitamos gastos de envio
Discover the latest news about products, as well as news related of La Barraca Alimentación, through our Blog.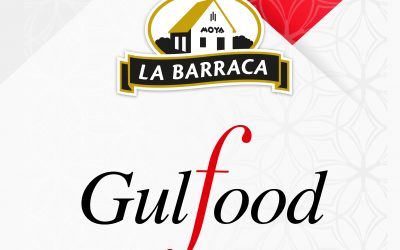 La Barraca Alimentación estuvo presente en la Gulfood Trade Show. Os dejamos una serie de imágenes de nuestros compañeros en la feria, dónde pudieron mostrar y dar a conocer a todos los visitantes los productos de La Barraca.
read more