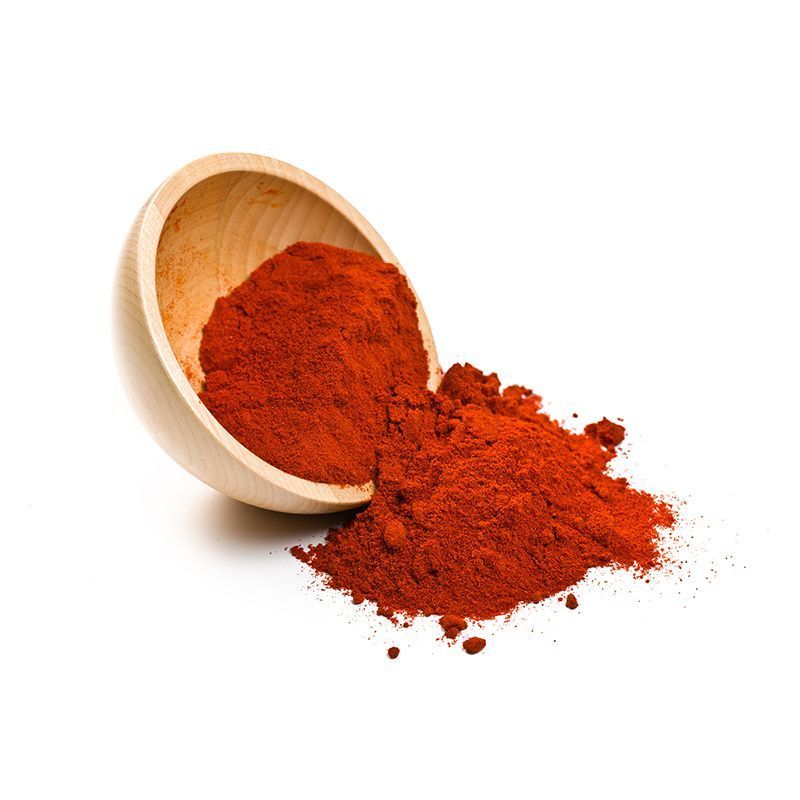 It originates from America and its use is widespread throughout the world.
Obtained by grinding the ripe, healthy and clean fruits of the capsicum (Capsicum Anumm). It is obtained from whole ground peppers.
It provides a tonality to the food that is incorporated, in addition to the characteristic flavour and aroma.
Mild Paprika Glass Jar

Net Weight: 38g

EAN: 8412666514005

Group: 10 Glass Jars

Outer Box: 120 Glass Jars
Mild Paprika Tin

Net Weight: 75g

EAN: 8412666519147

Group : 12 tins

Outer Box: 240 tins
Mild Paprika Plastic Jar

Net Weight: 25g

EAN: 8412666512001

Group : 15 Plastic Jars

Outer Box: 300 Plastic Jars
Mild Paprika Plastic Jar Mini

Net Weight: 180g

EAN: 8412666022418

Group: 6 Plastic Jars Mini

Outer Box: 36 Plastic Jars Mini
Mild Paprika Horeca Jar 500cl

Net Weight: 365g

EAN: 8412666515170

Outer Box: 16 Horeca Jars
Mild Paprika Horeca Jar 1000cl

Net Weight: 750g

EAN: 8412666515217

Outer Box: 12 Horeca Jars